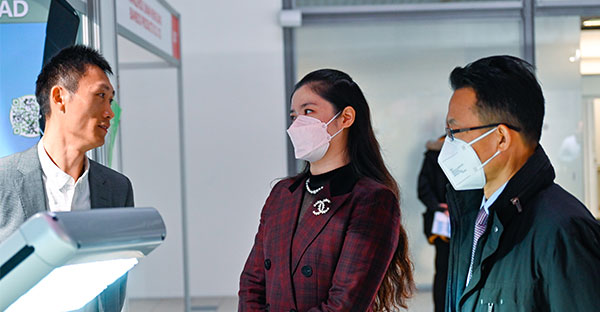 On November 25th, Mr. Xu Xiaofeng, Commercial Counselor of the Chinese Embassy in the Republic of Poland,
visited the Polish exhibition in person and had a conversation with Mr. Wang of our company on the spot.
Focusing on the purpose of Counselor Xu Xiaofeng's on-site investigation,Mr. Wang focused on the technical achievements
of NOMO and the future planning and layout in the European region.
Counselor Xu showed great interest in the company's core customers, core products of solar street lights and energy systems,
the company's social responsibility and corporate culture, and made further exchanges.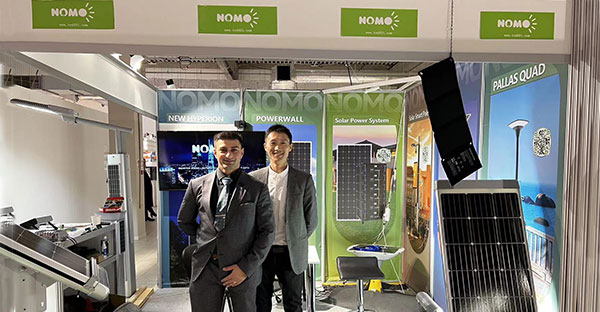 Our company introduced the Apollo series of integrated cleaning solar street lights to Counselor Xu Xiaofeng.
Our Apollo series solves the follow-up problem of needing to hire manpower to clean the solar panels after installing solar street lights.
This light is professionally designed mainly for the Arab countries and is suitable for extremely dusty areas.
We use the double cleaning of rubber strip + brush, which is very clean for heavy objects, silt, leaves, etc.