November 30, 2022. The Bao'an District Government of Shenzhen announced the 2022 evaluation list of innovative enterprises. NOMO Group Co., Ltd. is impressively listed. The list is mainly based on the relevant provisions of the "Shenzhen Bureau of Industry and Information Technology Gradient Cultivation and Management of High-quality Small and Medium-sized Enterprises" and has gone through procedures such as enterprise self-assessment, review of supporting materials, spot check audit, etc. After quite a long time, our company meets the evaluation criteria.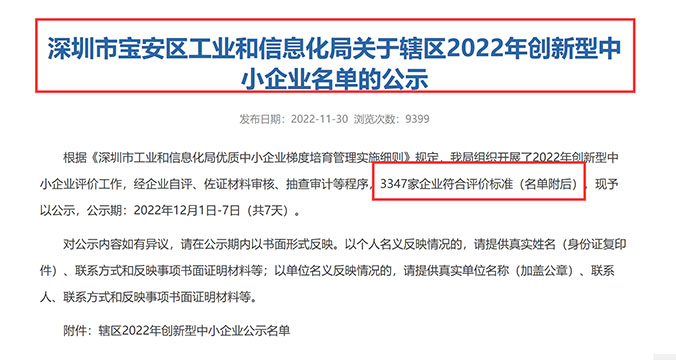 Our company has been established for more than ten years since its establishment in 2010. From the initial Guangzhou office to today's industrial park. There has been a lot of experience during this period. Even after nearly four years of epidemic blockade, the downward pressure on the economy in the general environment has not crushed our company. And in 2022, the third year of the continuation of the epidemic, we also pass the screening of the Shenzhen Bureau of Industry and Information Technology. These various achievements are inseparable from the leading role of our company's CEO Wang and the hard work of all employees.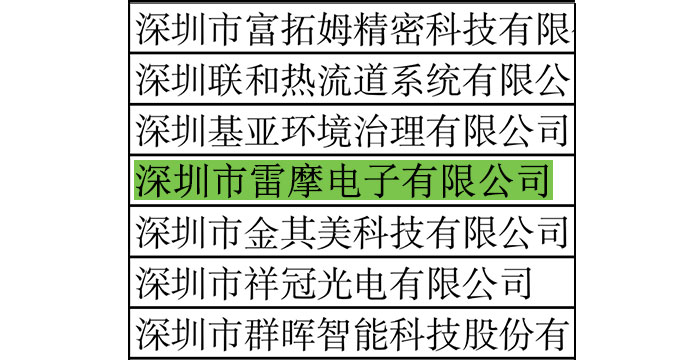 May our company not forget the original intention to do a good job in solar street lights products, and bring light to more places in the world. May there be light wherever there is sun in the world.