Change the way you light up the world with the NHP series
Nowadays,everyone understands that solar energy is the cleanest energy source, and solar street lights play an important role in outdoor lighting.In order to bring light to the world,our company has been constantly innovating.After the efforts of many people, we have updated the HP series,and developed the NHP series.
NHP key features:
Modular design,SKD shipping available
Buckle design,easy installation,tools free maintenance
New generation of solar cell,60% increase in efficiency
All aluminium alloy design
Build in four kinds of working mode
Adjustable led source
…………
Advantages of NHP series solar street light
We have set new standards for moisture, dust, and heat dissipation for the Hp series which was first launched in 2018. In terms of performance and versatility, our lamps have reached new heights, and our new NHP series products will increase the flexibility of outdoor lighting.NHP adopts a modular design, which can conveniently provide a unified appearance for different urban spaces, enabling designers to achieve a consistent and harmonious appearance in new projects and renovation projects.Our newly launched sturdy and high-performance solar street light NHP is suitable for all kinds of roads-it is also a product for future needs.In addition,our new NHP, all parts are made of all aluminum alloy materials, especially designed for the harshest transportation and industrial environments, and can easily cope with extreme environments such as high temperature, dust, humidity, and impact.
Comparison of HP and NHP series
1.Modular design

Compare to our HP series,NHP series have reached a true and actual modular design,all parts can be separate individually,which is convenient for offer SKD service,bringing the seeds of light to the world, our customers can set up factories in their own countries to produce their own solar street lights.
2.Installation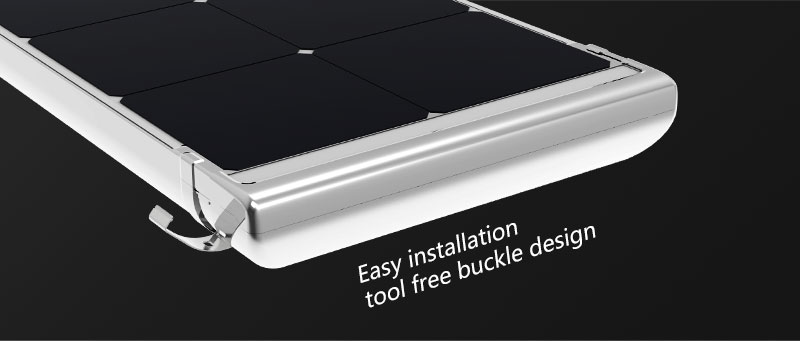 In terms of installation, the big difference is that the NHP has a buckle, which makes it easier to disassemble and do not require tools when installing and maintaining the lamp.Due to the modular design,NHP series can be installed one part by one part,customer can experience the joy of DIY the light.
3.Material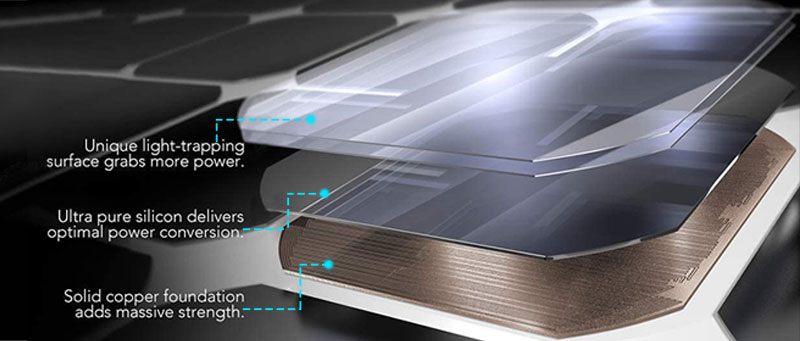 NHP series adopt newest generation of solar cell,60% increase in efficiency than before,which means higher power,can reach higher lumens. The controller and battery shell are all made of aluminum alloy, which is conducive to better heat dissipation of the whole lamp and can extend the service life of the product.
4.Working mode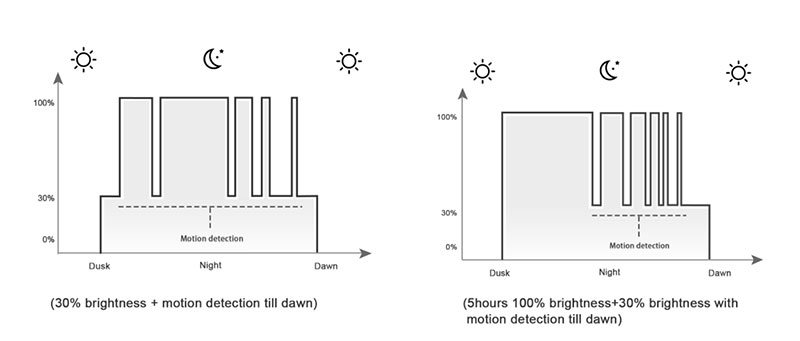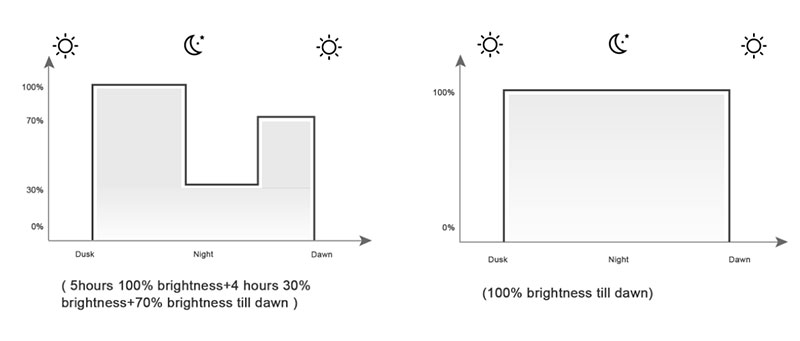 Like the HP series, our NHP series can also provide customized work mode services, but the difference is that the NHP series has four built-in work modes, with more choices than before, and is equipped with a remote control for easy control.
5.Adjustable led source(optional)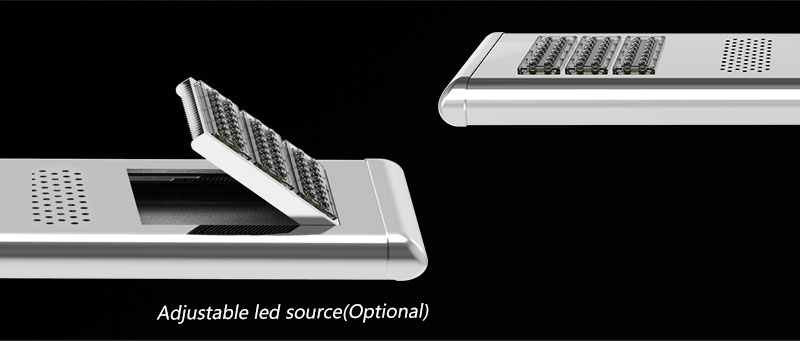 What's more,NHP series also offer optional customized service-adjustable led source,led source could unfold and fold,led source is adjustable vertical, which is better for solar panel face the sun direction at the both side of road.
We will continue to update and improve existing products to ensure the best performance. To learn more details about the latest products of the NHP series, please contact us for the latest specifications.