Since NOMO GROUP won the largest solar street lamp project in the world in 2015, more and more attention has been paid to the integrated solar street lamp of NOMO GROUP. Many new customers said they would meet with us at the Canton Fair and compare our integrated solar street lamps with those of other suppliers.
In this exhibition, we have prepared several lamps that are very popular with customers, such as high-power integrated solar street lamp, conventional road lighting integrated solar street lamp, solar garden lamp, tunnel lights, high-bay lights, LED street lights, solar energy system, and integrated solar street lamp with CCTV function.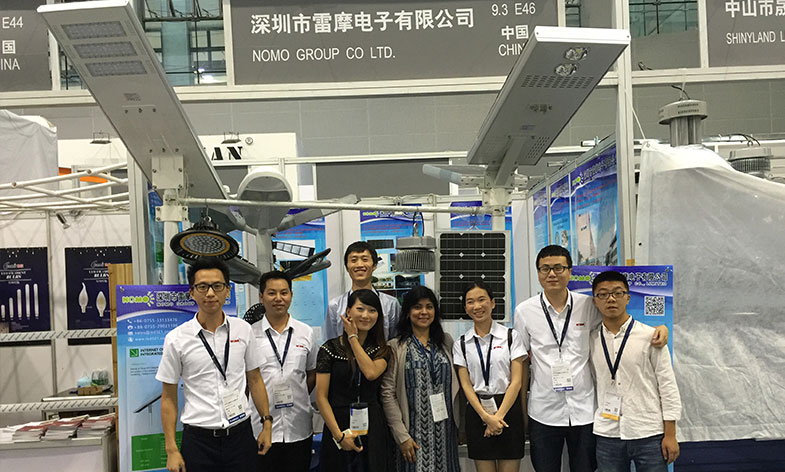 In the exhibition, many customers come to our booth which no. Is .9.3 E46 . We show our products to them, introduce their characteristics, and configure them according to their needs.
We also get a lot of new requirements from customers, such as using software to monitor and control solar street lamps, which is not known as the Internet of things system. Our engineers have begun to plan and program this IOT system at the beginning of the year, and are currently under test, and we will become the first factory to apply the IOT system to solar street lamps.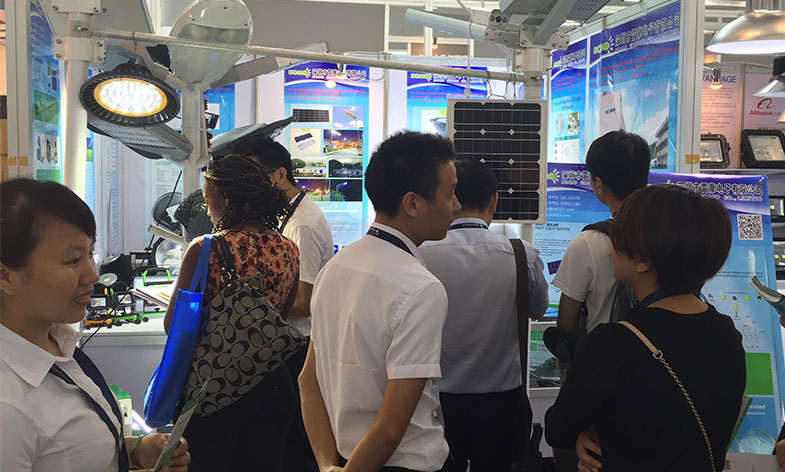 Besides, some customers say that the dust will accumulate on the solar panels, which will affect the solar panels' absorption of solar light and reduce the conversion efficiency of solar energy. Fortunately, our electronic engineers have been developing a self-cleaning solar street lamp. I believe it will bring convenience to many customers in the near future.
Since our company is located in Shenzhen, close to Guangzhou, many customers expressed their full trust in us after the exhibition and asked to visit the factory, some of them take samples back to their countries. I believe we will have long-term cooperation in the future.