On August 6, the three-day Baoan Industrial Development Expo 2020 (hereinafter referred to as "B-Expo 2020") and 2020 Shenzhen International Intelligent Equipment Industry Expo (hereinafter referred to as "2020 smart Expo") opened in Shenzhen International Convention and Exhibition Center (Bao'an New Museum). For the first time, the exhibition adopted the mode of "online cloud Exhibition + offline shopping Exhibition". The two exhibitions gathered 616 well-known domestic and international enterprises to participate in the exhibition. NOMO group presented innovative achievements such as solar smart lamp pole, integrated self-cleaning solar street lamp, government designated integrated solar street lamp, solar garden lamp, portable solar energy system and other innovative achievements.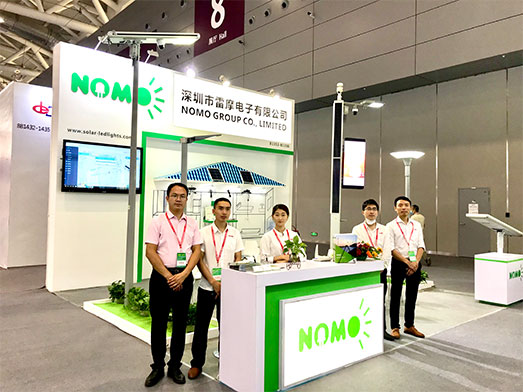 Leading the world's smart city trendsetter
In this exhibition, the smart solar light pole carried by NOMO is very popular, and every passing friend can't help coming in to understand our products. This solar smart light pole integrate led source, CCTV, LED display screen, wireless charging and ultrasonic integrated weather station which powered by AC/DC. All the parts could be managed through the NOMO patent designed solar street light platform, which guides the development direction of smart cities.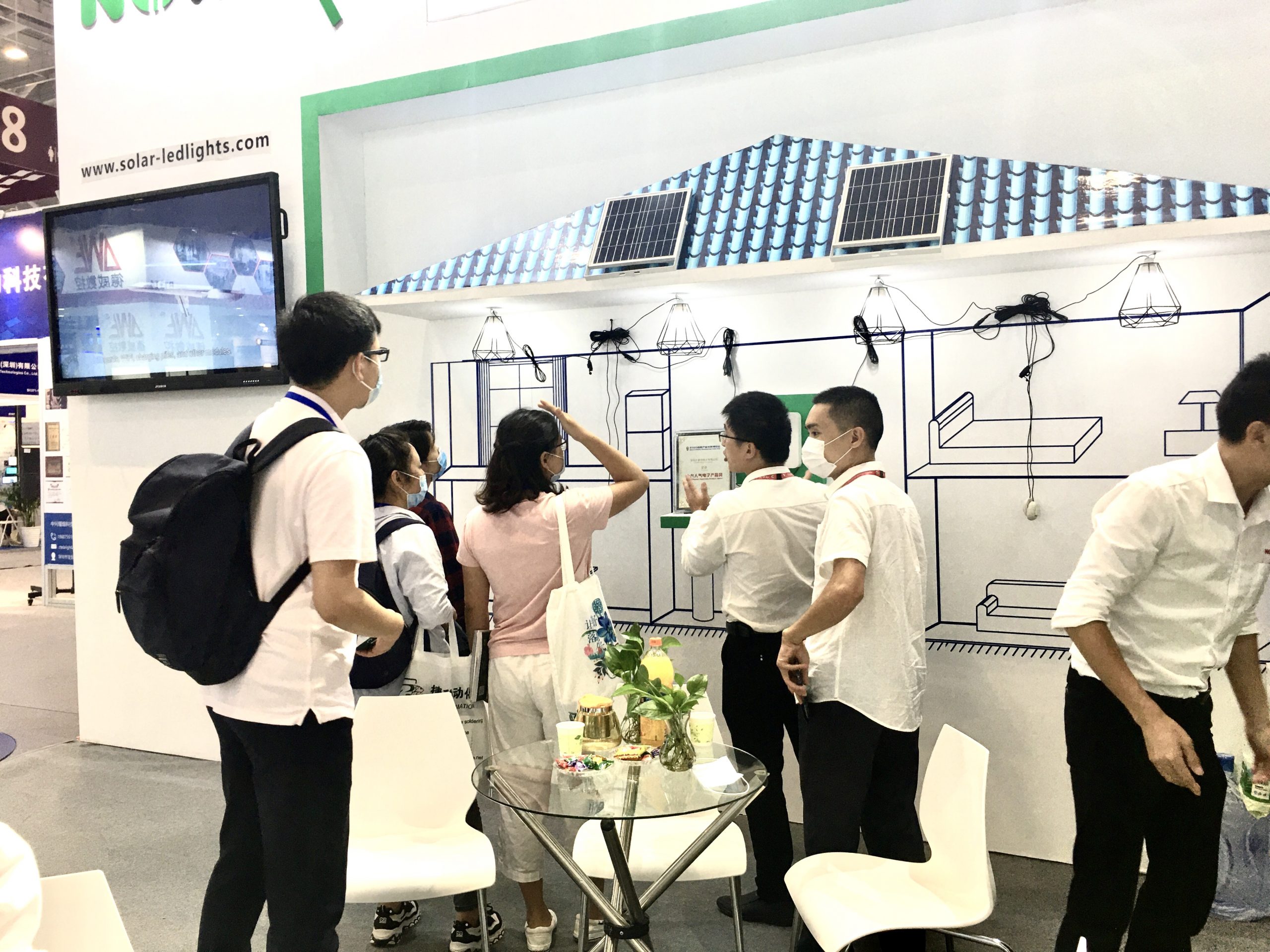 Be affirmed again
NOMO winning "Top 10 Popular Electronic Products Award"
The mode of "online cloud Exhibition + offline shopping Exhibition" adopted this year helps enterprises to expand business channels in an all-round way relying on the advantages of more novel display mode, more convenient communication mode and big data precipitation. At the same time, in order to strengthen the online publicity of Baoan Industrial Development Expo 2020, each exhibitor can upload three products on the Internet. The three products uploaded by NOMO, including solar yard lamp, solar garden lamp and smart lamp pole, won the second, third and fourth place of "popular Electronic Products Award" respectively. NOMO will live up to people's expectations, better service for everyone, and produce better quality products.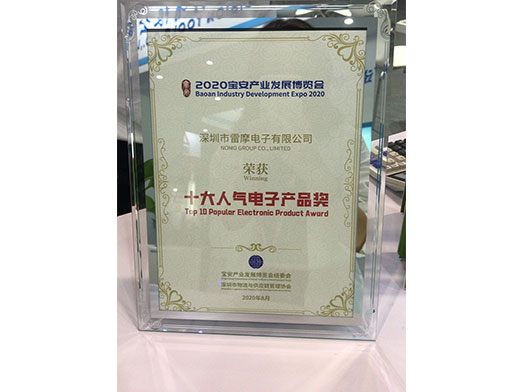 Good talents, good enterprises and good technology are the foundation of Baoan District. Good products and good services are the foundation of long-term and stable development of enterprises. Smart NOMO aims at building a smart city, producing high-quality smart solar street lights and solar energy systems to improve people's life happiness.