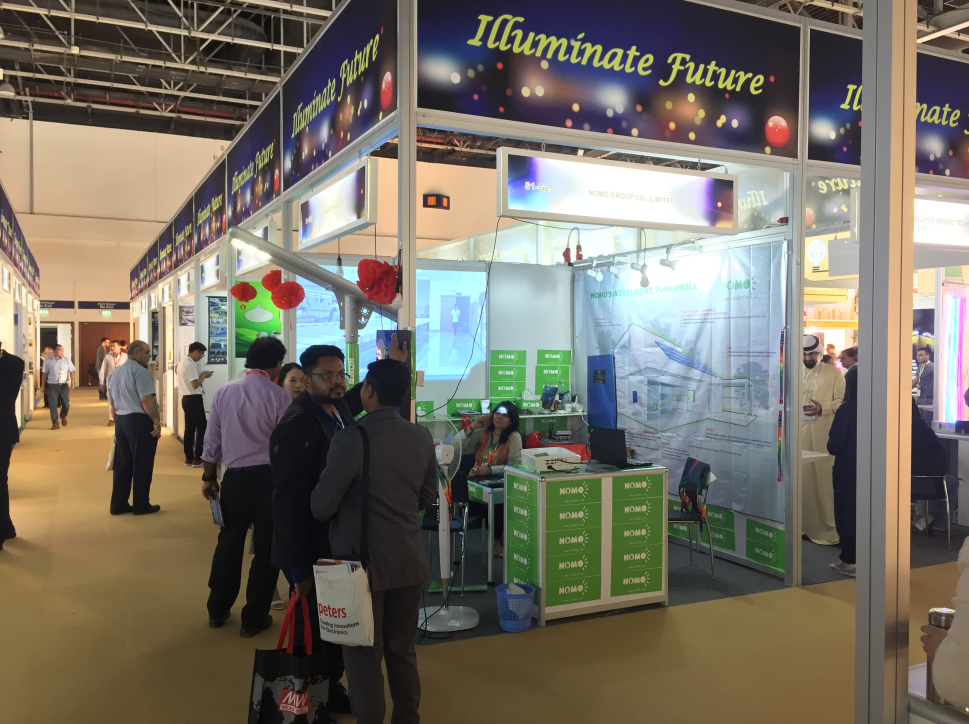 With the rapid development of the world's new energy industry, the Middle East energy market has also been widely concerned. Dubai is the economic, trade, financial, transportation, tourism and shopping center of the Middle East and North Africa. Dubai electricity demand is growing at an average annual rate of 8%, actively promoting the proportion of solar energy in 2030 energy strategy. With the full support of the Dubai government and the Dubai Supreme Energy Council, Vice president of the United Arab Emirates and Dubai chief, gave the highest instruction to host the Dubai Solar Energy Fair in the Middle East by the Dubai Ministry of water and electricity (DEWA). The exhibition covers global solar industry leaders, governments, manufacturers, suppliers, traders, contractors and partners. This is the largest solar energy exhibition in the region, which can help you tap the solar energy market with great potential in the Middle East.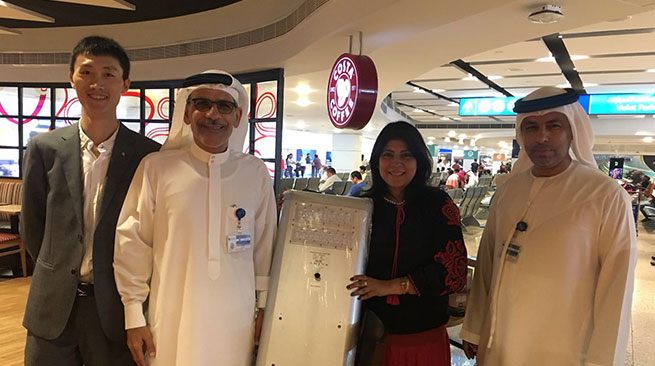 In this exhibition, we have prepared our patent products Hyperion all in one design solar street light series and IRobot solar panel self-cleaning solar street light series. We are the first factory to design the self-cleaning solar street lamp. Because the solar street lamp is exposed to the air for a long time, it is easy to accumulate dust. Our self-cleaning solar street lamp can clean the solar panel by itself every day, which can maintain the high efficient conversion rate of solar panel. So many customers expressed interest in the exhibition.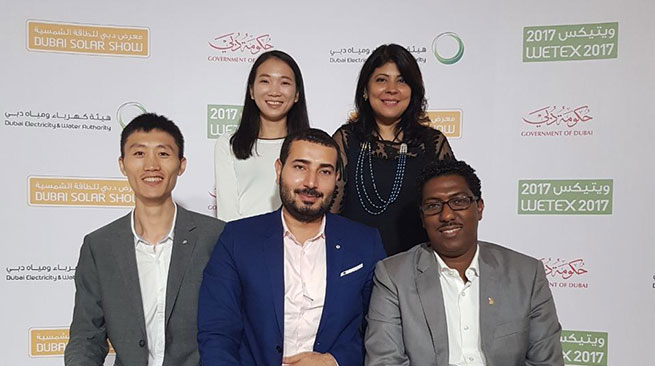 At this exhibition, many customers also have some new demands, they want solar street lamps with high brightness and long lighting time. We all know that this requirement means that the battery capacity demand is relatively large, and the solar panel also should be big enough to fit the battery. But if the solar panel is also installed on the top of the lamp pole, the wind resistance is also a big problem. We reflected this problem to our structural engineer, who said that the solar panels could be installed vertically on the light poles, so that the wind resistance problem was solved, and the solar panels were not easy to accumulate dust. This idea is really a multiple action project. We hope our solar street pole lamps can provide more and more convenience to customers as soon as possible.