The 130th China Import and Export Fair (Canton Fair) will be held online and offline from October 15 to November 3, 2021, with a total exhibition period of 20 days. Our company participated in this five-day live broadcast of the Canton Fair online. At this point, the five-day 130th Canton Fair has come to a perfect conclusion in the "cloud". At present, COVID-19 is still spreading around the world, and the fourth "cloud" Canton Fair has achieved remarkable results. As one of the exhibitors of the Canton Fair, NOMO is actively preparing for this time, determined to innovate, and meet global customers and consumers in a brand-new way!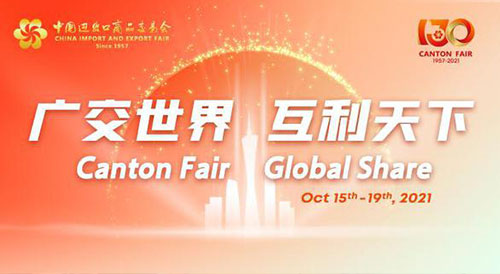 This year's Canton Fair set up 51 exhibition areas according to 16 categories of commodities, and simultaneously set up the "Rural Revitalization Featured Products" exhibition area online and offline. Among them, the offline exhibition is held in three phases according to the usual practice, each exhibition time is 4 days; the online exhibition will increase the development of suitable offline application scenarios and offline drainage functions. Exhibitors presented a feast made in China and created in China for global buyers through various forms of display.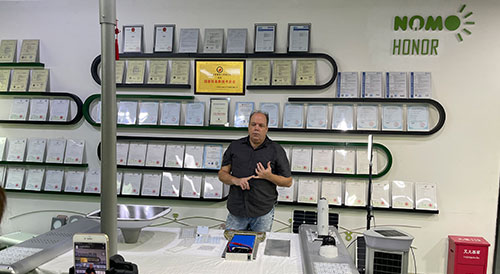 As an exhibitor in the lighting exhibition area, Shenzhen Nomo Electronics Co., Ltd. actively participated in this large-scale online Canton Fair. Relying on the previous experience of participating in the Canton Fair, Nuomo Electronics has actively adapted to the changes of the times, showing a more pragmatic attitude and more technical preparations. The sales department of NOMO and the Nanshan Foreign Trade Division planned a five-day live broadcast marketing campaign for the cloud exhibition. In the multifunctional live broadcast room built, the latest self-developed and best-selling solar street lights and other products of Nomo were shown to global buyers, old and new friends. Nomo adheres to the platform concept of "trust, cooperation, sharing, and win-win", continues to invest in product research and development, intelligent manufacturing and brand building, and constantly develops and produces new varieties and new products to enhance intelligent manufacturing capabilities.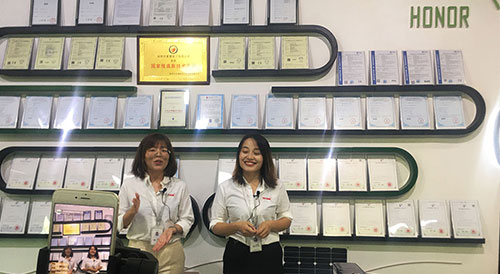 The successful holding of this Canton Fair online will not only help consolidate the momentum of foreign trade recovery, promote the innovative development of foreign trade, unblock the supply chain of the global industrial chain, but also inject strong impetus into world trade and economic recovery. Looking forward to the future Canton Fair do better!